MYSTERY MEN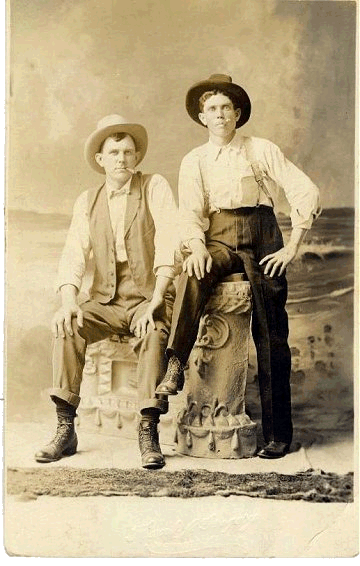 *Read all the way to the bottom, I think we have this one solved!*

I really like this photo and it's bothered me that we don't know who it is. It was in Lillie's album so it must be one of her relatives or friends. The more I look at it, the more I think the gentleman on the left looks like Arthur James Darnold, her brother-in-law. Have a look at this side by side comparison with two images we know are Arthur. Do you think it looks like him?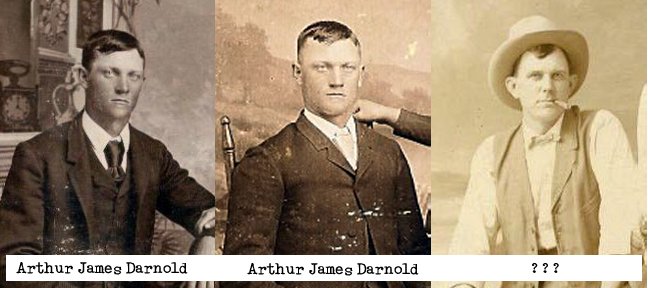 When I look at the gentleman on the right, I think he looks a wee bit like two of George B Darnold's sons. Not a whole lot, but enough to make me think that he could be a Darnold. He obviously isn't George, so I wonder if he could be another of Arthur's younger brothers. Besides George, there were Edward and Silvester. I've never seen a photo of Edward so I can't speculate on this being him. Silvester died when Arthur was 36 years old. If that is Arthur on the left, do you think that he looks 36 or younger? Let's assume that he is, and he does look young enough. Now let's take a look at this comparison of Silvester and our mystery man. What do you think?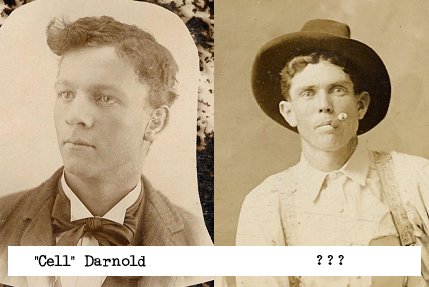 And just in case this isn't enough of a mystery, here is another idea. Do you think the man on the left could be William Jackson Darnold? He was Arthur and Silvester's older brother. He was almost 11 years older than Silvester.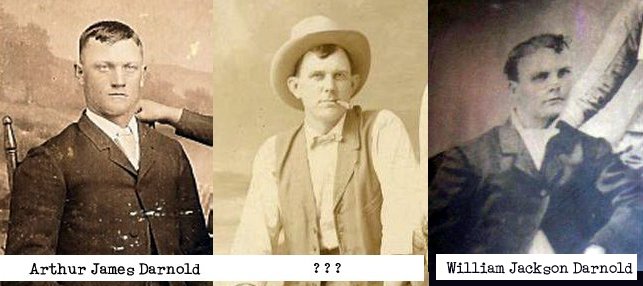 I shared the photos with Dave Darnold, great grandson of William Darnold, and he sent back another photo of William. There is a slightly differnt tilt to the head which once again bring the nose into question. Focus on the eye and brow area in all thee photos and I think we have a pretty good match!